Stockton, California 209
Online Driver Education Approved by the CA DMV
We offer online drivers ed to all of San Joaquin County
Welcome to our CA DMV APPROVED Online Driver Education Course!

We offer DMV sample permit tests as well as the DMV video test so you can study and look over the questions as many times as you like, Just click on the links on the top right side of the page. When you are finished with our course we will send you your completion certificate.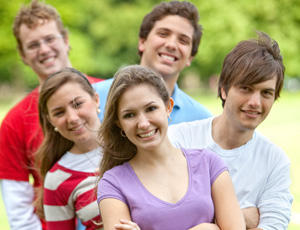 This course is divided into 22 chapters, Once you finish each chapter you will have a short quiz to test your knowledge. You must get a mandatory 75% to move to the next chapter. You can complete the course as per your schedule. If you leave the site, your information and test scores will be saved, so you can log back in anytime and continue with the course.
Upon Completion, You'll Receive an Email from the Website with the marks you received in each chapter and by Mail We will send you The Certificate of Completion of Drivers Ed
Please check out our website www.drivingschoollessonplans.com it has resources and supplies such as videos, books for the classroom and literally everything you need to you get up and running for your driving and or traffic school as well as our lesson plans (courses) for sale.
Bring in more revenue for your school by offering more courses to your students!
GIVE US A CALL TO GET STARTED (714) 719-6200
The City of Stockton is one of California's fastest growing communities. Stockton is currently the 13th largest city in California with a dynamic, multi-ethnic and multi-cultural population of over 280,000. It is situated along the San Joaquin Delta waterway which connects to the San Francisco Bay and the Sacramento and San Joaquin Rivers. Stockton is located 60 miles east of the San Francisco Bay Area, 83 miles east of San Francisco, and 45 miles south of Sacramento, the capital of California.
The City is undergoing a tremendous economic expansion and is aggressively revitalizing its downtown. Projects in the downtown area along the waterfront include an indoor arena, baseball stadium, hotel, apartments, retail, and housing. The arena hosts four major sports teams: California Cougars Soccer, Stockton Thunder Hockey, StocktonLightning Arena2 Football, and the Stockton Ports Minor Baseball Team. Stockton is also constructing retail and entertainment centers at the gateways of the city. The 16-screen City Centre Cinemas was completed in December 2003.
Stockton offers an excellent quality of life for its residents. The City has a number of beautiful residential communities along waterways, with single-family homes costing about one-third the price of homes in the Bay Area. In 1999 and 2004, Stockton was designated an All-America City by the National Civic League.