San Jose, California 408, 650
Drivers Education Online Approved by the California DMV – Welcome to our CA DMV APPROVED Online Driver Education Course!
We offer online drivers ed to the entire Bay area
We offer DMV sample permit tests as well as the DMV video test so you can study and look over the questions as many times as you like, Just click on the links on the top right side of the page. When you are finished with our course we will send you your completion certificate.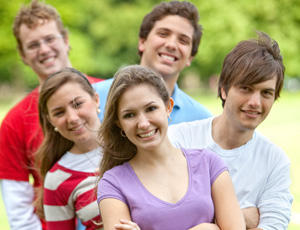 This course is divided into 22 chapters, Once you finish each chapter you will have a short quiz to test your knowledge. You must get a mandatory 75% to move to the next chapter. You can complete the course as per your schedule. If you leave the site, your information and test scores will be saved, so you can log back in anytime and continue with the course.
Upon Completion, You'll Receive an Email from the Website with the marks you received in each chapter and by Mail We will send you The Certificate of Completion of Drivers Ed
Please check out our website www.drivingschoollessonplans.com it has resources and supplies such as videos, books for the classroom and literally everything you need to you get up and running for your driving and or traffic school as well as our lesson plans (courses) for sale.
Bring in more revenue for your school by offering more courses to your students!
GIVE US A CALL TO GET STARTED (714) 719-6200
San José at a Glance
San José has a world-renowned quality of life, offering a wide variety of exciting cultural, recreational, educational and entertainment opportunities. In addition, the City of San José has the nation's best public safety record of any metropolitan area, a marvelous ethnic diversity and a beautiful climate.
FOUNDED: November 29, 1777 (as Pueblo de San Jose)
San José was California's first civilian settlement.
INCORPORATED: MARCH 27, 1850 (as City of San Jose)
San José was one of the first incorporated cities in California and site of the first state capital.
INCORPORATED AREA: 178.2 SQUARE MILES
COUNTY: SANTA CLARA
MAP: San José is the largest city in the Bay Area, located roughly 50 miles south of San Francisco and 390 miles north of Los Angeles.
POPULATION: 1,023,000*
San José is the third largest city in California, following Los Angeles and San Diego. It is the 10th largest city in the U.S. (Note: Current population figure comes from the California Department of Finance. Population estimate as of January, 2010.)
This is a 1.8% increase over last year's estimate of 972,190, and an 10.6% increase since the start of the decade when our population was 894,943.
#1 IN TECHNOLOGY EXPERTISE
The San José area is home to the largest concentration of technology expertise in the world–more than 6,600 technology companies employing more than 254,000 people.
CLIMATE
San Jose, CA climate is warm during summer when temperatures tend to be in the 70's and cool during winter when temperatures tend to be in the 50's.
The warmest month of the year is July with an average maximum temperature of 84.30 degrees Fahrenheit, while the coldest month of the year is December with an average minimum temperature of 41.00 degrees Fahrenheit.
Temperature variations between night and day tend to be moderate during summer with a difference that can reach 27 degrees Fahrenheit, and fairly limited during winter with an average difference of 18 degrees Fahrenheit.
San José boasts an average of more than 300 sunny days per year, and has an annual average precipitation at San Jose is 15.08 Inches. Rainfall in is fairly evenly distributed throughout the year. The wettest month of the year is January with an average rainfall of 3.03 Inches.
ELEVATION
The highest elevation is 4,372 at Copernicus Peak, near Lick Observatory at Mt hamilton in the Diablo Range; the lowest elevation is sea level.