Oakland, California 510
Online Driver Ed Approved by the California DMV
We offer online drivers ed to the entire Bay Area
Welcome to our CA DMV APPROVED Online Driver Education Course!

We offer DMV sample permit tests as well as the DMV video test so you can study and look over the questions as many times as you like, Just click on the links on the top right side of the page. When you are finished with our course we will send you your completion certificate.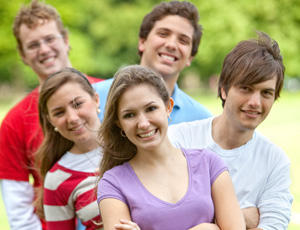 This course is divided into 22 chapters, Once you finish each chapter you will have a short quiz to test your knowledge. You must get a mandatory 75% to move to the next chapter. You can complete the course as per your schedule. If you leave the site, your information and test scores will be saved, so you can log back in anytime and continue with the course.
Upon Completion, You'll Receive an Email from the Website with the marks you received in each chapter and by Mail We will send you The Certificate of Completion of Drivers Ed
Please check out our website www.drivingschoollessonplans.com it has resources and supplies such as videos, books for the classroom and literally everything you need to you get up and running for your driving and or traffic school as well as our lesson plans (courses) for sale.
Bring in more revenue for your school by offering more courses to your students!
GIVE US A CALL TO GET STARTED (714) 719-6200
Founded in 1852, Oakland, California has history that goes back much further than its 150 years. Native Americans lived in the region for over 5,000 years. The Spanish visited the area in the 1770's, and came to settle about 50 years later. Asians, African Americans, and those of Northern European extraction came with the Gold Rush, and put down their own roots. Today, Oakland is one of the nation's most ethnically integrated cities, Oaklanders speak more than 100 languages and dialects. Our city's many faces give us our strength, our civic pride, and our inspired sense of community. For some 400,000 Oaklanders, there's no place like home.
Oakland's landscape is a picturesque mix of lovely hillside neighborhoods; exciting and diverse architecture; a bustling waterfront; two shimmering lakes; 19 miles of shoreline along the San Francisco Bay; unparalleled Bay views; and more parks and open space per capita than any other city in the Bay Area. Everyone loves our year round vacation weather with temperatures in the gentle 50's and 60's in the winter and spring, and 70's throughout summer and fall.
A city on the move, Oakland has emerged as a major economic force in the region. Long a center for international trade, the Port of Oakland is the nation's fourth busiest container port in the Bay Area. The Oakland International Airport is served by 12 major domestic and international airlines. Getting around is easy by train, automobile, BART, bus and ferry.
The arts are alive in Oakland. Oakland has one of the largest visual and performing arts communities on the West Coast, and the arts are celebrated on every level here, from acclaimed symphony and ballet to museums, galleries, and small arts organizations. The Old Oakland district includes many of the finest examples of Victorian commercial architecture on the West Coast. Oakland's population boomed after the 1906 San Francisco earthquake, and the Broadway Historic District showcases a range of architectural treasures constructed between 1900-1949. Bold new buildings now shine in Oakland's modern skyline. The Ronald V. Dellums Federal Building has been lauded for its use of space and sense of place.
Oakland's residents love their city's charming neighborhoods, which include a mix of well-known areas like Montclair, Rockridge, and Piedmont, as well loved but lesser known districts such as Glenview, Fruitvale, and Temescal.