Modesto, California 209, 559
Online Drivers Education Approved by the California DMV
We offer online drivers Ed to all of Stanislaus County
Welcome to our CA DMV APPROVED Online Driver Education Course!

We offer DMV sample permit tests as well as the DMV video test so you can study and look over the questions as many times as you like, Just click on the links on the top right side of the page. When you are finished with our course we will send you your completion certificate.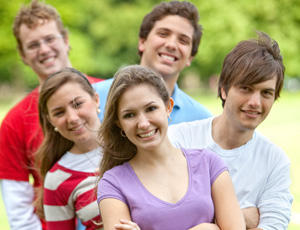 This course is divided into 22 chapters, Once you finish each chapter you will have a short quiz to test your knowledge. You must get a mandatory 75% to move to the next chapter. You can complete the course as per your schedule. If you leave the site, your information and test scores will be saved, so you can log back in anytime and continue with the course.
Upon Completion, You'll Receive an Email from the Website with the marks you received in each chapter and by Mail We will send you The Certificate of Completion of Drivers Ed
Please check out our website www.drivingschoollessonplans.com it has resources and supplies such as videos, books for the classroom and literally everything you need to you get up and running for your driving and or traffic school as well as our lesson plans (courses) for sale.
Bring in more revenue for your school by offering more courses to your students!
GIVE US A CALL TO GET STARTED (714) 719-6200
About Modesto
Modesto is a community dedicated to growth, progress and the quality of community life. Proud of its vibrant citizenry, great traditions, educational opportunities and multi-cultural lifestyles, Modesto is twice-blessed with mild weather year-round and some of the world's richest soil. Modesto is the 16th largest city in California with over 210,000 citizens and is the seat of Stanislaus County.
Modesto offers the diversity and facilities of a metropolitan city, but still maintains an atmosphere of old-fashioned hospitality and small town charm. Modesto offers the full spectrum of arts and entertainment from talented local artists and resident companies to international touring stars – we are considered the culture hub of the Central Valley.
Modesto is located in the heart of one of the greatest agricultural areas of our nation – the San Joaquin Valley. Dairy products, almonds, apricots, melons, tomatoes, wine grapes, peaches, walnuts and poultry products are some of our top commodities. Visit in early spring to enjoy the delightful sights and smells of orchard blossoms. Come in the summer or fall and "Taste Modesto" at our traditional Farmer's Market or at a roadside produce stand.
Should your "tastes" run more on the adventurous side, try rafting on the Stanislaus River, biking trails throughout Modesto, horseback riding at area ranches, and outdoor in-line skating or skateboarding at Modesto's skate park.
If leisure is your pleasure, explore our regional mall with a newly expanded Village, picnic in one of our 75 parks, visit the McHenry Museum or Mansion, play a round of golf or just bask poolside in our warm sunshine. Centrally located on Highway 99, Modesto allows for easy access to many major tourist attractions in California. To the west lies the San Francisco Bay Area (90-miles) and the Santa Cruz Beach (115-miles). To the east is the famed Gold Country "Mother Lode" (50-miles) and a little farther you can find the majestic Sierra Nevada mountain range, Lake Tahoe (180-miles) and Yosemite National Park (110-miles).
With family-friendly attractions, festivals, museums, agriculture tours and tastings to first-class hotels and four-star restaurants, Modesto has something for everyone. Whenever you visit, you will have the opportunity to enjoy all of the "Water, Wealth, Contentment, Health" that Modesto has to offer! After all, we are a well-established community filled with civic pride and grand plans for the future.